We have many contests for patients to promote good oral health and maintain interest in treatment.
The account # that was selected to win the Visa Gift Card this week is 1500756
You have until Tuesday, October 27th by 5PM to claim your prize if you are this week's winner. Check weekly to see if you have the winning account #. The prize is valued at $200.00 this week. Each week the Visa Gift Card prize will increase by $10.00 until it finally maxes out at $200.00.
Contest #1: Earn Points as a Patient
Click Here to View Your Points!
How do I earn points?
Nothing Broken – 4 pts
Good Brushing - 4 pts
Wear your Dr. Slutsky T-shirt - 4 pts
Check-in on Facebook – 10 pts
Like us on Facebook – 30 pts (1 time only)
Prizes:
Pencil Case - 10 pts
Water Bottle - 20 pts
Dunkin Donuts Gift Card ($2.50) - 40 pts
Mc Donalds Gift Card ($5.00) - 80 pts
Basketball - 90 pts
Soccer Ball - 100 pts
Movie Ticket - 120 pts
Team Hat - 160 pts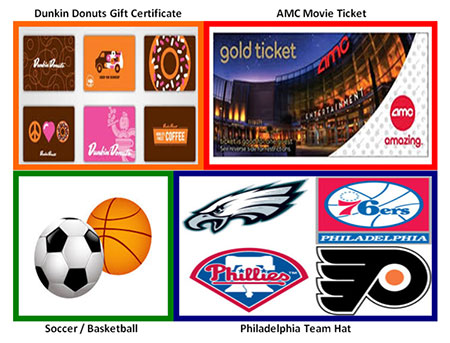 You must ask for points in the back. We reserve the right not to issue points or a prize for any reason.
Prizes will be issued only to patients in active treatment.
Contest #2: Win a Visa Gift Card
A random patient account number is drawn each week. The VISA gift card starts out at $100, increasing $10 each week (with a maximum of $200) until someone wins. You must visit our website, www.philadelphiabraces.com, to see if you are the winner. A new account number is posted every Wednesday and expires the following Tuesday at 5pm.
** We do not call you to say you have won. **
Contest #3: Visit Us on Facebook
Check out our Facebook page for additional ways to earn points, learn of things going on in our office, special promotions, interesting dental/ortho related facts.

Contest #4: Guess the Gum Drops/Jelly Beans
Patients who brush well can take a guess at the number of gum drops/jelly beans. All guessers have a chance to win movie tickets! Game details are in both offices.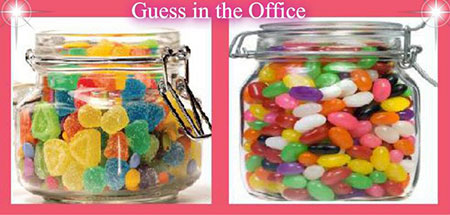 In Addition:
While in active treatment, if you visit your primary dentist every 6 months for a cleaning and you will be rewarded with a movie ticket. Ask for details at the Front Desk.