Dr. Harold Slutsky is Your Certified Invisalign® Provider in Northeast Philadelphia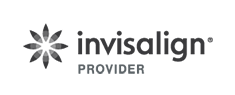 Invisalign treatment utilizes a series of clear aligners that can move the teeth into a straight position. Instead of using metal brackets and wires, Invisalign aligners put gentle pressure on the teeth to straighten them.
Most Invisalign treatment cases can be completed in six to 24 months. Regardless of your treatment length, it is essential that you wear your aligners as instructed, about 22-23 hours per day. Maintaining good oral health is also a vital aspect of your treatment, so be sure to brush well and visit your dentist for regular checkups and cleanings.
Invisalign Treatment with Dr. Slutsky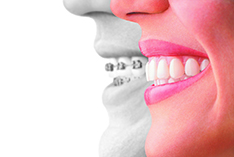 Dr. Slutsky has extensive training and experience in clear aligner treatment to ensure your treatment success. However, if your aligners aren't working out for any reason, we will finish with metal braces at no additional cost.
Invisalign Treatment Benefits
Effective: Invisalign clear aligners can treat a wide range of teeth-straightening conditions, including crossbites, crowding, open bites, gapped teeth, overbites, and underbites.
Virtually invisible: Most people won't even know you're going through treatment, because Invisalign aligners are virtually invisible!
Comfortable: Invisalign clear aligner trays are not only smooth and comfortable to wear, but they're also removable. That means you can continue doing all the things you normally would, from brushing and flossing to eating whatever you like.
Convenient: Once treatment is started, most visits are every eight weeks to check the movement of the teeth and that the aligners are fitting properly.
Is Invisalign right for you?
Although Invisalign can treat many types of malocclusions, there are certain cases that are better treated with traditional braces, such as patients with impacted teeth. To learn if Invisalign is right for you, Dr. Slutsky will evaluate your treatment needs to determine if Invisalign is right for you during your free consultation at our Northeast Philadelphia (Mayfair) or Bensalem, PA orthodontic office.
Invisalign and the Invisalign logo, among others, are trademarks of Align Technology, Inc., and are registered in the U.S. and other countries.
LIFETIME FREE RETAINER REPLACEMENT
If you lose or break your clear (Essix) retainers for any reason, we will make you up to four sets per calendar year at no charge. When you complete orthodontic treatment, if we give you clear retainers (Essix), then we will also provide you with 3D digital models. As long as we can use those models to make you new Essix retainers (e.g. your teeth don't shift, you don't lose the models, and you don't get dental work that prevents the retainers from fitting), you won't pay for new clear retainers.