If you'd like to share some kind words and smiles, please ask our front desk staff for a comment card at your next appointment. We'd love to hear about your experience!
---
Harold Slutsky, DMD, PC
5
out of 5

based on
6
user reviews.
---
5
/
5

I had braces as a child and didn't wear my retainers after my wisdom teeth were pulled. I came to Dr. Slutsky as an adult to correct my smile with Invisalign. It's an interesting to watch your teeth move every few weeks with new aligners. My treatment was about a year long. The staff was amazing and I love my smile again!
5
/
5

Getting braces here was really cool and amazing. The staff was really nice. They always tried to help you address your problems and all. The doctors treat you well and it was a good experience.
By Sharon D.
5/5


I am a mature woman and I was very anxious about the idea or orthodontic care. I knew it would be helpful, but I must admit that I was anxious. After research, I found Dr. Slutsky and have a really positive experience here. His staff is most gracious and kind. He is professional and thorough. I am delighted with my results.
5
/
5

It was a really great time. Everyone here is nice. It was really good to get the braces off finally. I didn't have them on long and they weren't painful or anything. Overall is was a good experience. If I had to do it over again, I would. I'm happy with my smile.
5
/
5

Three years ago, I came here and my teeth were so bad. I never smiled in pictures and I was so self-conscious. Today, I finally got my braces off. It feels great. I love how they look. I love coming here and recommend everyone come here too.

By Spencer S.
5/5


I just got my Orchestrate 3D off and my teeth look great! I want to thank Dr. Slutsky and everyone here for taking great care of me over the past year.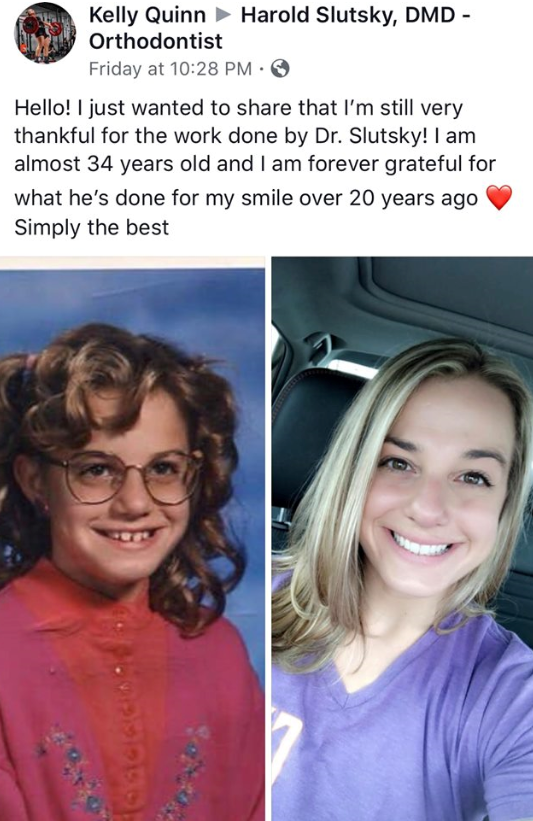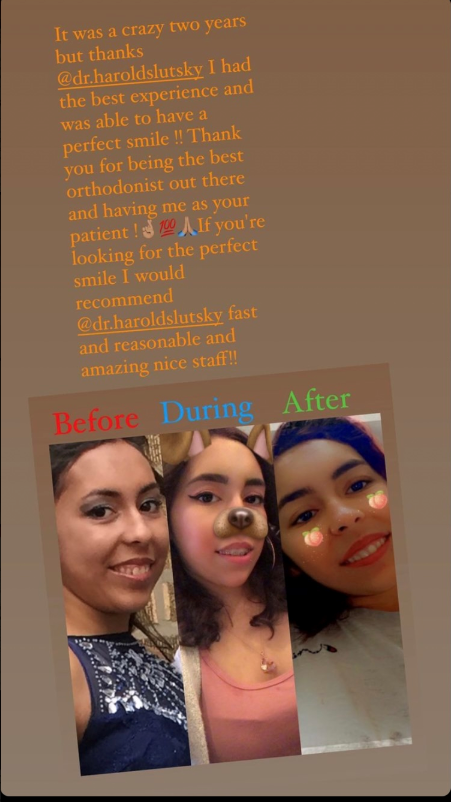 ---