Surgical Orthodontics in Philadelphia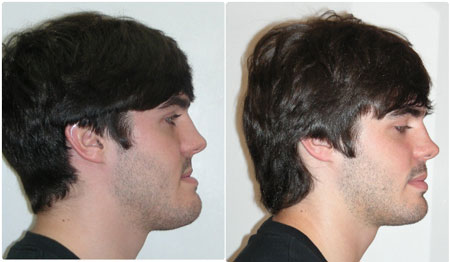 Surgical orthodontics, also known as orthognathic surgery, is a type of orthodontic treatment Dr. Slutsky uses to correct severe cases that include bad bites, jawbone abnormalities, and malocclusions. In some cases, the upper and lower jaws don't meet properly. For example, you may have a small lower jaw and a bad overbite which cannot be corrected by braces alone. It is also possible to have a large lower jaw and an underbite, which also cannot be treated with braces alone.
When it comes to orthodontics and orthognathic surgery, you deserve the very best. Dr. Slutsky has treated many patients over the years with jaw surgery. He lectures at Temple Dental School, as well as at regional and national meetings and has shown many of his surgical cases over the years. He is highly experienced at achieving excellent results in orthognathic surgery cases.
How does orthognathic surgery work?
The first step in surgical orthodontic treatment involves placing braces and moving the teeth into an alignment where the oral surgeon can move the jaws into a straight position. Many patients are back to work or school within a few days after the surgery is complete.
A few weeks after the jaw surgery, the patient returns to Dr. Slutsky to continue the orthodontic treatment, which is usually completed within approximately six to twelve months after the surgery.
What are the risks and rewards of orthognathic surgery?
While any surgical procedure has risks, the rewards of having a correct bite are usually well worth it. The process of orthognathic surgery is not new, and it has been successfully performed for many years.
If you have diagnostic records taken at our Philadelphia or Bensalem orthodontic offices, Dr. Slutsky will take special X-rays to help evaluate whether orthognathic surgery is needed to achieve your ideal smile.